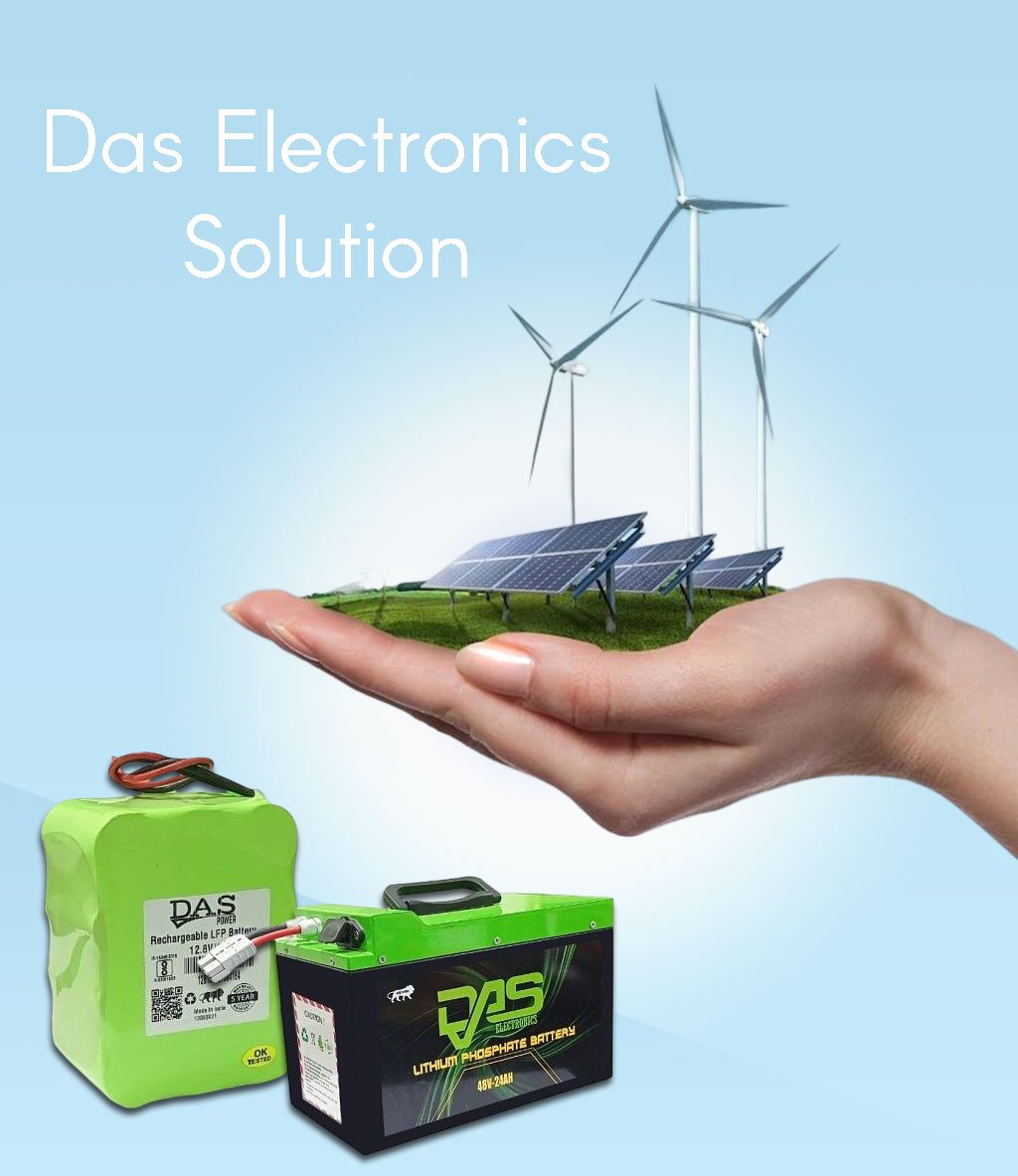 Das Electronics Solution
Das Electronics Solution is the leading lithium ion battery manufacturer in India, since 2015. We manufacture various types of lithium ion battery packs which fulfill the needs of different types of customers. You can find batteries for every type of electric vehicle like two-wheelers, electric rickshaws, autos, etc.
Our goal is to provide affordable products without compromising on quality. We believe in continuously evolving and developing lithium-ion technology in order to update our products with time. Our team especially focuses on innovation which helps in increasing the usability of our products. We also accept bulk orders of lithium-ion battery packs.
We provide complete satisfaction to our customers.
Our complete focus is on customer satisfaction by providing the best quality of product. We ensure timely delivery of bulk orders.
We are growing faster than the industry itself.
Since our establishment in 2015, the rate of our growth is much faster than the whole lithium-ion battery manufacturer industry.
We have the edge of technical expertise.
We equipped every product with the latest technology which provides us with the edge against the competition and helps us gain the market share.
Our product portfolio
Our product portfolio includes lithium-ion batteries for an electric rickshaw, electric cycle, electric scooter and electric autos.
Our Products
Das electronics manufacture lithium ion battery packs which are not only suitable for electric vehicles and the domestic market but also for wholesale and exports purposes. We also manufacture custom products to cater the needs of different customers. Here, you will find lithium ion batteries for solar panels too.
Why Us
At present acid lead batteries are replaced by Lithium-ion batteries in India due to their best results and high performance so now lithium battery manufacturer in Delhi NCR offer their services. Many top lithium ion battery manufacturer in India claim that they are providing genuine lithium batteries, so be careful and buy from authorized shops only to prevent any fraud. Now to save electric energy, the government is focused on streetlight that is run by solar energy using a lithium-ion battery, that's why several lithium-ion battery manufacturer for street light are showing interest in the bid. The good news is that some lithium battery manufacturer in the Ghaziabad district at Uttar Pradesh offer their lithium-ion batteries. Choose us because we provide the best value for money on all our products. We never compromise on the safety and quality of the lithium-ion battery packs. We always try to understand the requirements and expectations of our customers, first in order to provide the products according to their needs and expectations.
01
Infrastructure
We have an integrated infrastructure which is managed by our professional and skilled staff very efficiently. Our manufacturing establishment is spread in the area of more than 1200 sq feet. We use modern machines and tools for precision manufacturing. Our manufacturing plants are equipped with all safety measures
02
Team
Our team is the reason behind our success and they are the backbone of all our operations. We have different departments which are integrated with each other to maintain good coordination and smooth functioning. All our team members work tirelessly to satisfy the demand of our customers.
03
Quality Assurance
Our primary focus is to provide the best quality product for every customer. To achieve this goal we use the best quality of raw material to manufacture lithium-ion batteries. We ensure that our battery performs efficiently in every type of environmental condition. These working principles makes us the lithium ion battery supplier in India